Top Loader
You can load the concrete materials into the drums of our mixers in many ways." Some will find a hopper-conveyor to be the best solution. Others may drop a super sack full of dry materials directly into the drum, using our PortaLoader funnel.
The Cart-Away TopLoader is a convenient option that turns the skid mount into an all-in-one field mixer.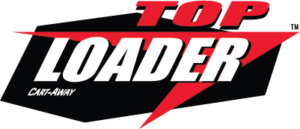 Specs
Convert Your Skid Mixer into a Convenient All-In-One Field Mixer.
Ask the Cart-Away parts guy to give you a quote on any of these great additions to your equipment.  Be sure to ask what sales are going on this month!