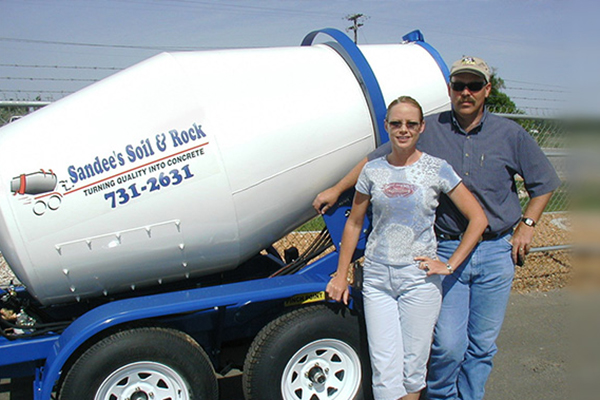 Our Portable Mixers are Perfect for your Growing U-Cart Concrete Business
Decades of Experience Helping U-Cart Business Get Off the Ground
Cart-Away Supplies the Equipment You Need
How does a U-Cart Business work?
"I never dreamed that so many people would be interested in purchasing concrete from us. We have gained new customers and increased business by offering U-cart Concrete from Cart-Away."
"At first I was nervous about being in the U-cart concrete business, but with Cart-Away training it has been a wonderful experience. The Cart-Away system is great.. it really gets people in the door!"
"Our Cart-Away trailer works all day, every day on repair jobs. I wish we had another one."
"The Cart-Away Mixer really surprised us on how it just kept cranking out the concrete. We poured 48 yards in a day and a half"
"The introduction of Cart-Away Concrete to our customers has filled a major void. The speed and high quality of the concrete equipment has amazed them. The plant has increased foot traffic and profits. I can honestly say that the placement of our plant has revitalized our business and encouraged our past customers to return and new customers to come take a look. Cart-Away has been our #1 guide through our learning process."
"Besides the revenues to our operation from selling U-cart concrete, we have brought in many new customers that now also rent our equipment and buy other merchandise from our store. The mixer trailers set us apart from others and our customers love them. Do-it-yourself, professional contractors, city and counties all have become loyal customers. It also turns out to be a great addition to our business without having to add extra staff."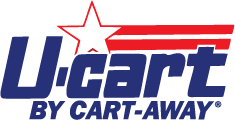 Why use a dry loader rather than a wet auger system?
Georgia Conrad
2018-06-26T20:30:36+00:00
There are many reasons supporting the need for this type of system. Number one is that they require less maintenance than a wet system. The fact that the material is not mixed on the machine itself tells us that the abrasive wear on augers, shoes, bearings, and shafts no longer is a problem. The wash down after every load is no longer needed because 100% of the material is in the trailer. The operator can simply set the calibrated time and walk away. The belt will stop when the appropriate amount of material is delivered, and the valve will shut down the water at the prescribed time. Because the belt is empty there is no wash down required.
Reseach your Market!
We use the same service that the Big-Box stores use to gauge business success. This demographic service can generate 100's of data points that will be helpful in seeing the potential for your U-cart business. Contact a U-cart business specialist at Cart-Away and they can provide you with this Free Package.
Our Brands
Cart-Away Concrete Systems, Inc. is the owner of several recognizable brands and the creator of many unique branded products.