The two stories of Cart-Away mixers- The quest to solve one problem
Become a U-Cart Rental Dealer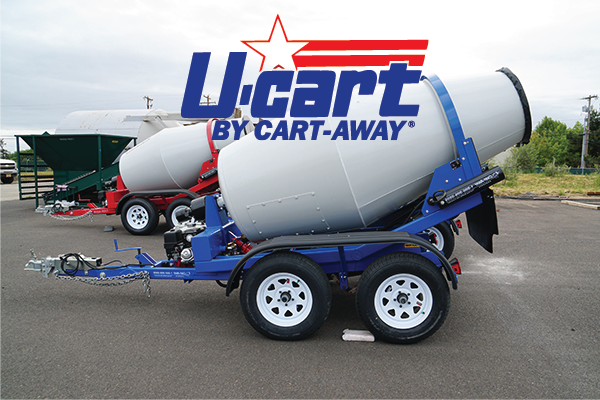 Learn how to start your own rental business. We can help by offering you a free market analysis for your area. Click below to learn more.
In 1973 the U-cart business model was developed in answer to high delivery fees using concrete trucks. This solution provided concrete users with a tow-it-yourself trailer to deliver concrete with their truck -revolutionizing the concrete delivery industry just like U-haul did for the moving of households. Over the years the U-cart model has become an indispensable service in many communities, and Cart-Away is the leader in providing trailers and loaders for this niche market. Contractors, homeowners, handymen, and municipalities depend upon Cart-Away trailers to satisfy their concrete needs.
Start Your Own Short-Load Business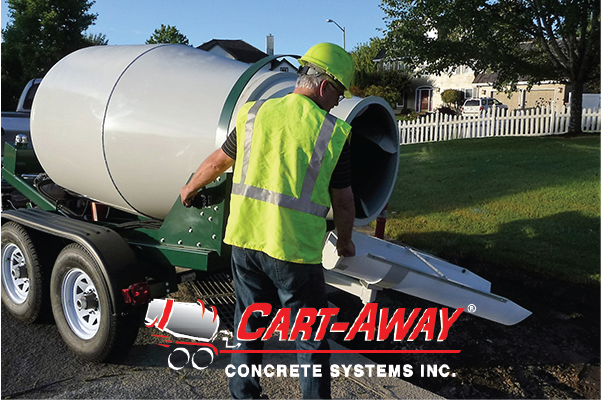 Save time and money by cutting out the middle man and owning your own equipment. Click below to learn how.
Cart-Away equipment users found that owning a mixer of their own was more profitable than borrowing one from the local U-cart at the time when concrete in a portable concrete mixer became a critical element in nearly every construction project. Today, there are hundreds of U-cart style businesses in the US and Canada. Thousands of Cart-Away towable and portable concrete mixers are on the road every day delivering quality concrete. This revolution in the industry has saved millions of dollars in short-load fees, the lost labor time, and operational frustration. In addition, Cart-Away mixing and delivery systems are hard at work in city fleets, government properties, and Military Installations, and for contractors of every classification.