1.75 cubic yard cement mixer trailers work in Afghanistan
It was a cold and frosty day in Oregon when these two portable cement mixer trailers were loaded onto the truck at the Cart-Away factory in McMinnville. In just a few weeks these two mixers will be producing concrete somewhere in the war-torn countrysides of Afghanistan. In most cases, we know what our products will be doing once they arrive at our customer's location, but these two cement mixers will probably complete projects that we will never learn about. Most of our trailers a put into rental fleets where they experience the most demanding service imaginable. These trailers are going to government contractors who will find that the Cart-Away mixing trailer is a very robust portable concrete mixing unit.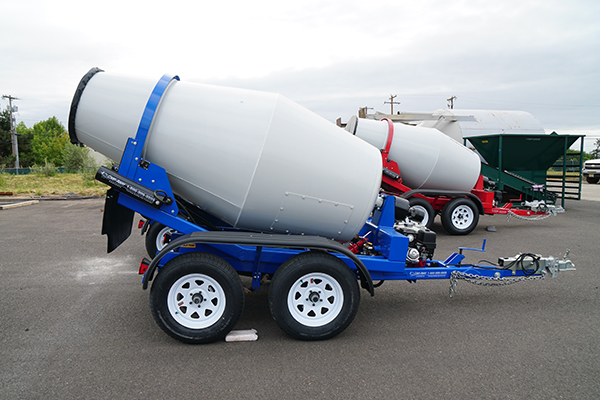 At one and three-quarter cubic yards, these are the largest mixing trailers offered from the Oregon manufacturer. These "MixKings" will be easy to pull around with any Humvee or military transport because in the US these cement mixers are pulled around town by homeowners and contractors behind full-size pickups.
We know these mixers will make Cart-Away proud, even with the demands of war.