Good concrete mixer maintenance takes a little extra effort
On a recent trip into California, we found a company that is the World Champion of mixer cleanliness. The guys at River City Rentals have set a very high bar for their equipment maintenance programs, and their Cart-Away portable concrete mixers are a great example of this effort. Cement mixing has always been a bit messy – Requiring attention to good clean-up procedures in order to extend mixer life. Consistent cleaning is particularly important in a rental business where most customers don't feel responsible for keeping the equipment maintained.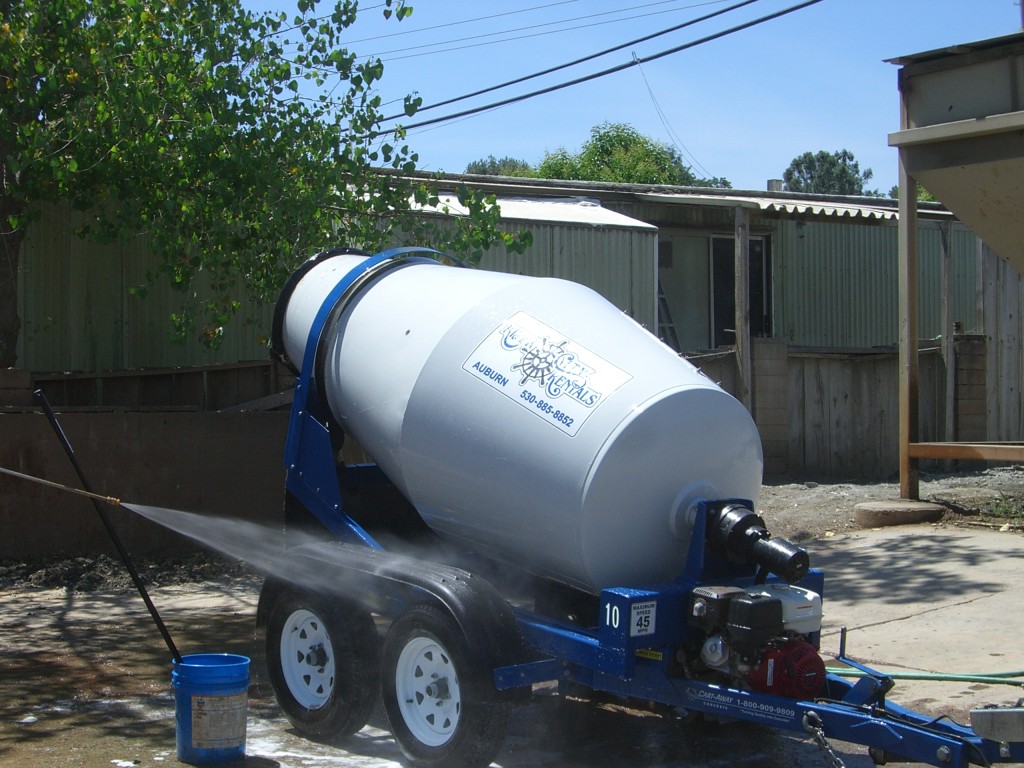 1-year old – Like New!
At River City Rentals in Auburn, they have established a policy that every portable concrete mixer that returns to the yard receives a wash-down before going back out. They use a pressurized washing system and industrial soap to knock off any concrete splatters or build upon the trailers as soon as the trailer gets back to the yard, and the results are fantastic!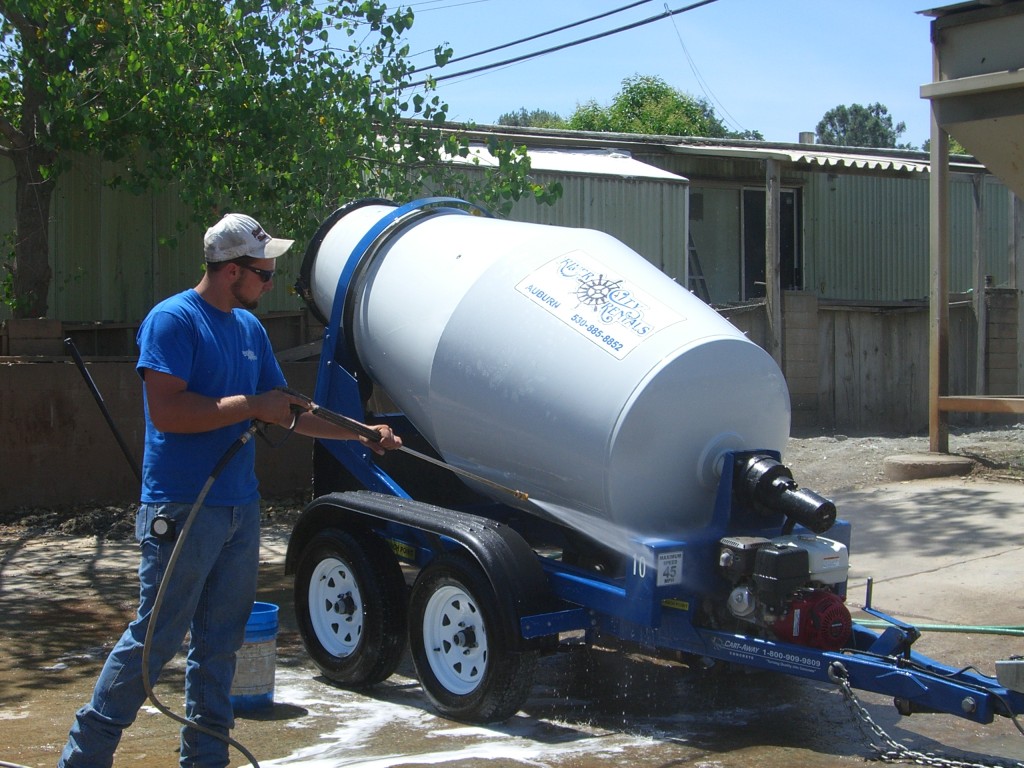 Truck Wash following return
These images are of Cart-Away mixing trailers that are over 1-year old and have delivered thousands of yards of concrete – yet they look brand new! We are publishing these images as a challenge to the hundreds of other Cart-Away locations around the country. We suggest that you take another look at your maintenance procedures for your portable concrete mixers and see if you can keep your trailers looking as nice as these.