How Cart-Away can improve your Concrete Delivery System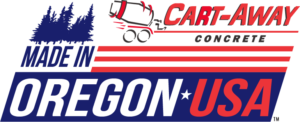 A Cart-Away Delivery System can save you short-load fees, labor, and scheduling headaches. Buying Cart-Away equipment can improve your efficiencies in each of the four-stages of concrete production. We have equipment that efficiently loads material into mixers. Our mixers utilize a variety of mixing technologies to give you several mixing options to make quality, long-lasting concrete. Each Cart-Away product provides a unique way to deliver the concrete mixture to your projects. We carefully designed each mixer and loader to be durable, safe, simple, and to have all the cleaning and maintenance features built into all of our equipment to make clean-up just as easy. We hope you'll love your Cart-Away equipment as much as we do.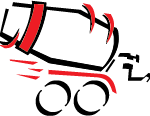 LOADING
The first step on concrete production is loading the raw materials, cement and water into the mixer.
Loading
We have several options when it comes to loading dry mix into mixers such as the LoadPro, Top Loader, or our Mini Belt Loader. Choosing a loader will depend on the type of mixer you have and what will meet your needs.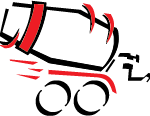 MIXING
Once material is loaded you need complete blending. Cart-Away mixers use robust and efficient blending technology to insure that you produce a quality concrete mixture.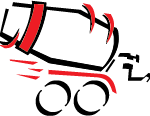 DISPENSING
Dispensing the mixed concrete to the forms can present its own unique challenges. Cart-Away has several solutions.
Dispensing
Cart-Away has equipment uniquely designed to guide the mixture into the right areas.  Our equipment can tilt to dump, spin in two directions, dispense from a 6" tube, flow down a chute or pump concrete through a hose.  Cart-Away will make dispensing concrete easy and clean-up hassle-free.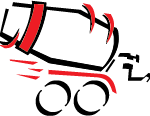 CLEANING
Finally, keeping your equipment free of concrete build-up must also be considered in your purchase. Here prevention and good design makes Cart-Away unique.
Cleaning
Taking steps to clean-up is an important time-saving practice that improves efficiency and maximizes the life of your equipment.  Cart-Away plans specifically for this step. Surfaces are coated with high-gloss materials. Drums tilt for easy washout. The combination of CartShield and SplashGuard keep concrete from sticking to exposed surfaces.  The PortaWash on-board water option helps to keep your mixer looking sharp.
The two stories of Cart-Away mixers- The quest to solve one problem